IBC, one of the most autorized broadcasting and television exhibition in Europe, was held in Amsterdam, Netherlands, from Sep. 11-15, 2015 and STARCOR brought its comprehensive products to this big event with huge efforts.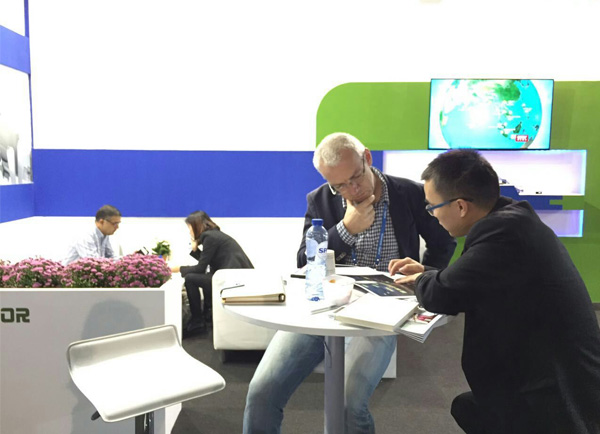 STARCOR AT IBC 2015


This time, STARCOR is different and new. Your one-stop business demand will be realized by adopting STARCOR BO system (back office management system), MSP system (media service platform) and terminal system. In order to be better adapted to European market, STARCOR has integrated the concept of localization into all of its products. The improving this time focuses on STARCOR BO system and terminal system. For BO system, LUA language has been embedded to optimize the systematic performance and user concurrency at the same time and the AAA system and billing system has been separated from the main system. For terminal system, the integration of mobile devices and STB will experience high data relevancy and strong extensibility. The new user interface design is friendly to most people with multi-screen interaction ability.
STARCOR has been fully prepared to explore the European OTT+DVB market, which is regarded as one of STARCOR's most important business strategies, by taking first step of attending worldwidely famous broadcasting exhibitions like TVConnect, CSTB, CABSAT and BroadcastAsia. On IBC 2015, STARCOR products were thoroughly exposed and explained to the industry and gained much attention as expected.