The BroadcastAsia 2015 was held at Marina Bay Sands in Singapore, from June 2 to June 5, 2015. BroadcastAsia, authenticated by UFI, is one of the most authorized and professional global broadcasting and television fairs which has a huge influence worldwidely.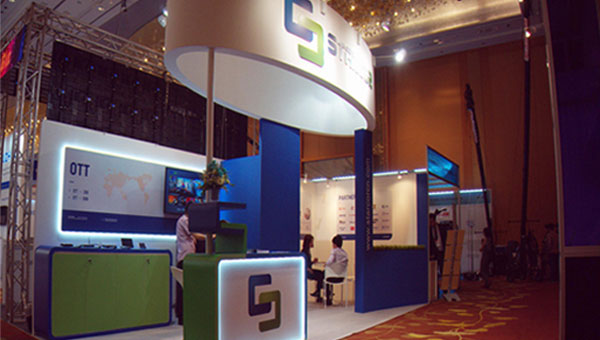 As a professional and famous hi-tech conprehensive OTT/IPTV solution provider, STARCOR takes BroadcastAsia 2015 as a must-attend opputunity. It was reported that the STARCOR conprehensive OTT/IPTV full solution is based on an open internet, cable television network and conmmunication network. Its platform is functioned with manageablity and controllablity, multi-platform and multi-terminal which contains a series of STARCOR self-developed application system like BO (back office management system), MSP (media service platform) and terminal system.
With STARCOR's full solution supporting, users can experience various HD and SD VOD programs as well as live TV, time-shift, catch-up TV and interaction among multiple screens.
STARCOR has gained much repuation by providing those professional and exclusive services and has also achieved remarkble business succcess by cooperating with global TV business partners. STARCOR will continue to expand business by devoting huge efforts in the field of new media technology.