Singapore, May 23, 2017 -- Starcor,the major international supplier of video solution and video big data service for global customers, showcased its newest hybrid video solution for IPTV, OTT and DVB business at BroadcastAsia2017, Asia's most comprehensive info-communications and broadcasting technology exhibition. With the subject of "Imagination Unbound", the exhibition has attracted more than 40,000 trade attendees of which 45% were from overseas. Global operators and telecoms visitors came to Starcor booth and witnessed how Starcor helps customers who look for a smooth transition to IP-centric infrastructure to enhance service offerings and reach more devices by leveraging existing legacy infrastructure and advanced big data analytic engine.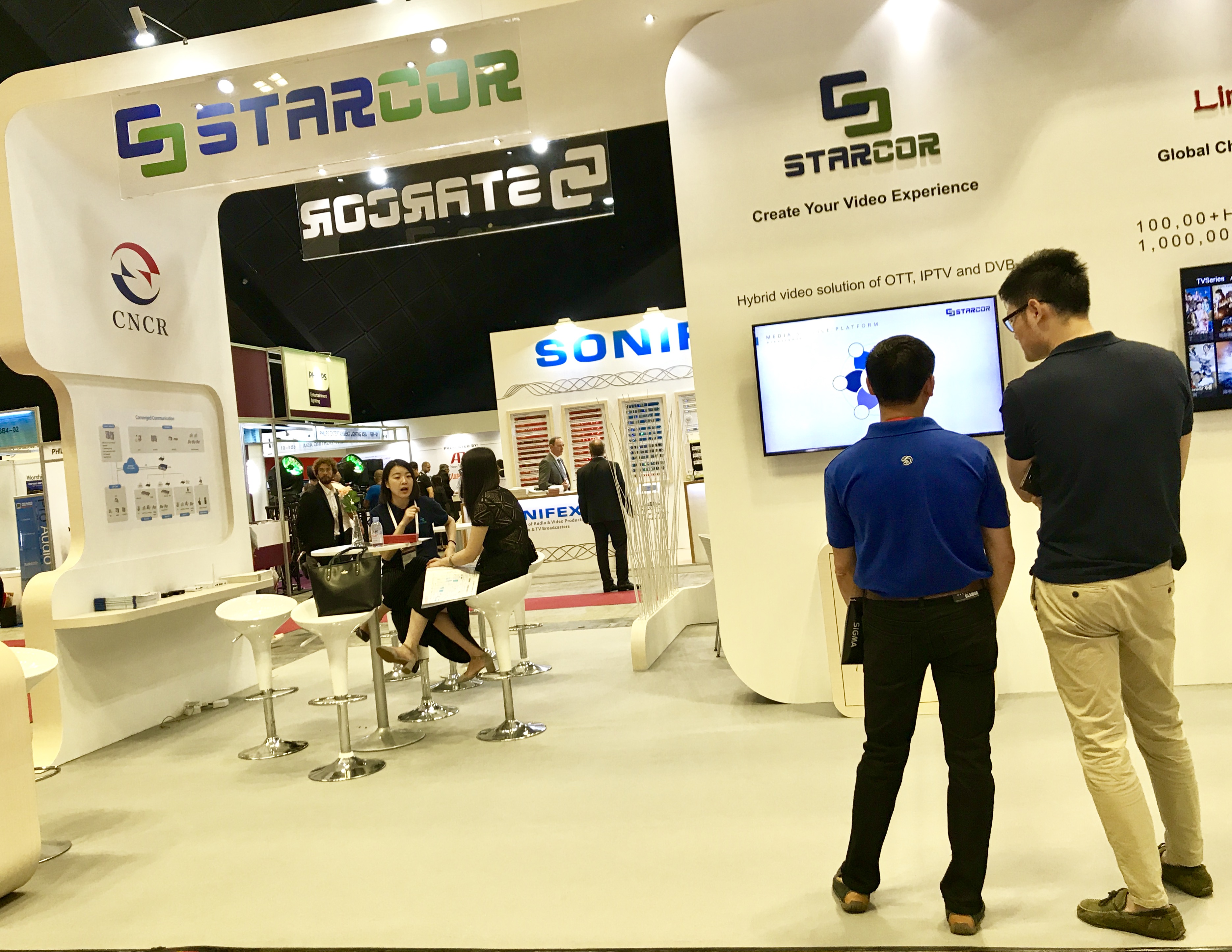 Starcor's hybrid video solution provides a convergent solution of IPTV, OTT and DVB services on unified platform which could offer consumers a consistent user experience across multiple content sources, networks, applications and devices. It can also help operators increase market penetration, grow revenues and build customer loyalty. Based on Apache Hadoop architecture, this solution offers video big data analytics for operators by drawing subscribers' personas, propels transformation from traditional operation to intelligent operation with data-driven decision.
About Starcor
Founded in 2009, Starcor devotes to developing end-to-end OTT/IPTV solutions, localization operation and video big data service for global telcos, cable operators and broadcasters. More than 30 million users around the world enjoy compelling television service powered by Starcor platforms every day. Starcor empowers customers to maximize profit and monetize business.
For more information please visit http://www.starcor.com