STARCOR's Annual Meeting 2015 was held under the theme of "To Be Number One in the New Media Industry and Offer Service With Heart" on February 10th in the Hotel InterContinental. We invited the famous hostess from Hunan TV to host our annual meeting. Some of our important partners and clients and all the sttaff were invited to enjoy the dinner and shows.

STARCOR staff, partners and clients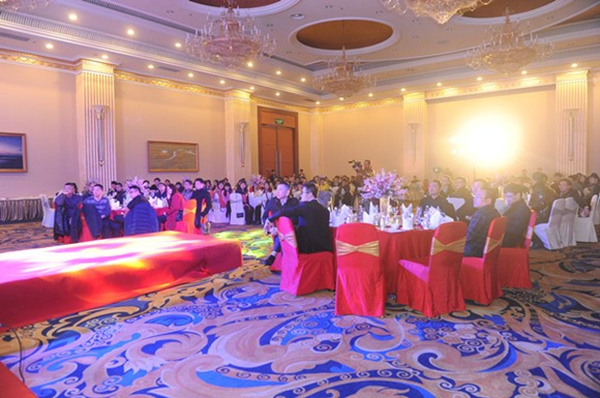 Annual meeting began with a pipiece of passionate dance which created a lively and carnival atmosphere which led to STARCOR's president's summary for the past year and an outlook for the next year.
Leader's oration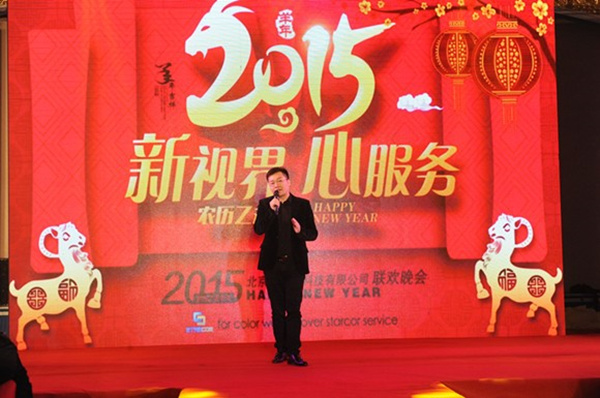 The rapid growth of STARCOR business was due to all the staffs' hard working. Hostess called out the names of the excellent individuals, teams, managers and the outstanding contributor with great passion.
Meanwhile, This meeting created an opportunity for individuals and teams to show themselves with various types of performance from different departments such as dancing, singing, sketching, drama and catwalking,etc. The annual meeting reached its climax when the prize got bigger and bigger. Everyone wished that they could be the lucky one.
Although some of us didn't get the prize, we all felt happy and warm together wth this big family and we had the same goal-contribute ourselves to STARCOR business and to achieve self-realization.